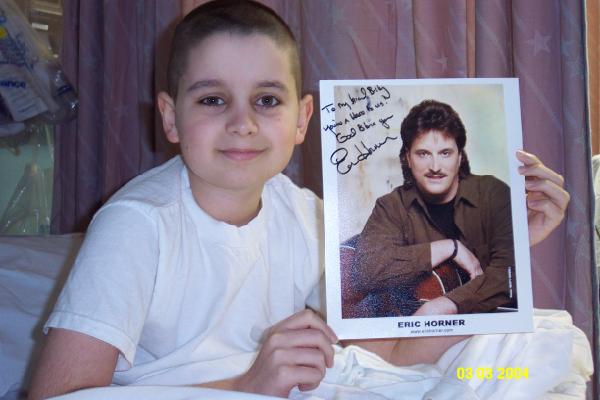 I took this photo this afternoon (3-3-04) after Billy started to feel a bit better ! This is Billy's New Friend Mr. Eric Horner, he is the Gentleman I introduced you to on the previous page (#36). Eric is truly an inspiration to us all, and his music is boundless. Thank you Mr. Horner for your Friendship.
(permission asked for and received to post the photo of Eric Horner.....Honor all copy right laws)
# of visitors to this page !