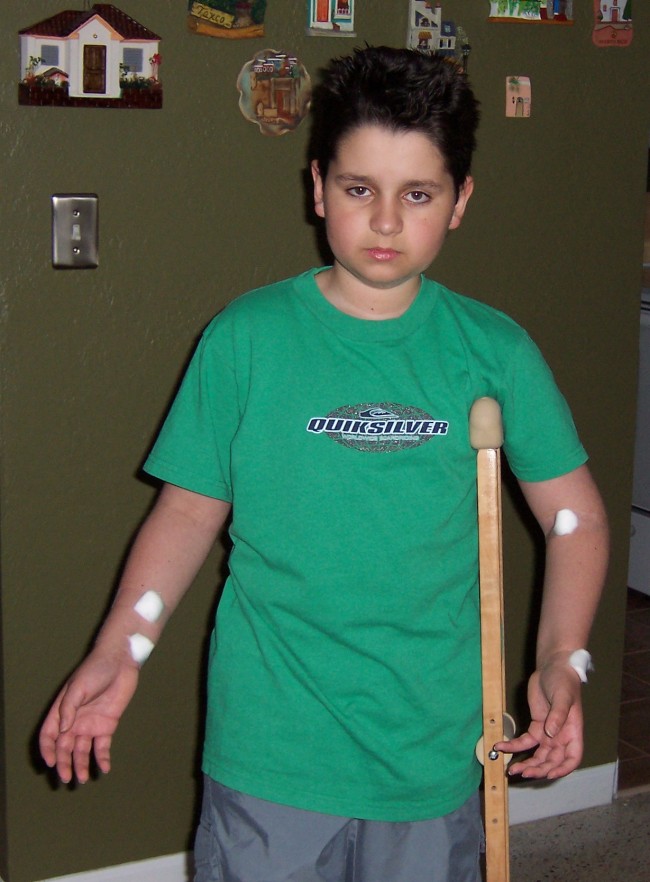 PLEASE...............No More Needle's!
We'll try again next week, after all this heals!!
(6-23-2005)
Below poem written on this day by Peggy S., for Billy!
My name is Billy Gowacki,
But I feel more like a seive!
They've poked and prodded everywhere,
'Til I've no more left to give.
I'm sure if I took a drink now,
I'd look more like a fountain --
How many holes are there to leak?
Well, we're at five, and countin'!
I don't ask too many favors but
(Before I go insane)
Please won't somebody just direct
That needle to a VEIN?!?!